Footwear and Shoes

Footwear and Shoe Store Loans
Twenty billion dollars are spent in the United States annually at shoe stores. Now is the time to get your shoe store or footwear outlet in on the fun. In order to get your business growing, we all know that occasionally an infusion of cash is needed. If you are looking to remodel, expand or give your footwear store a burst of cash, a small business loan through Silver Rock Funding can help.
Financing Small Business Loans for Shoe Stores
Silver Rock Funding has a simple and secure process that could get you approved for between $5,000 and $500,000 within 24 hours. The cash could be deposited right into your merchant business account within 72 hours. We work to get you the financing you need—day and night. Our website is always available and you can submit an application within minutes. The process works when you visit our website and complete a simple application. From there, a funding manager will work with you to get you approved. Each lender has different terms and rates and you should consult with your funding manager about the best options for your footwear store. Inventory is expensive and just having the capital for your business can be a tough reality. Plus we work with bad credit options if you are concerned. One of the most popular ways to finance your cash is through a merchant cash advance whereby you pay back the cash you owe through a portion of future credit card sales. This is a great option because the cash comes out in a small daily amount and you are able to continue to grow without having to pull out a chunk of money from your savings. For most small business loans, you will need to provide six months of bank statements and three months of merchant processing statements.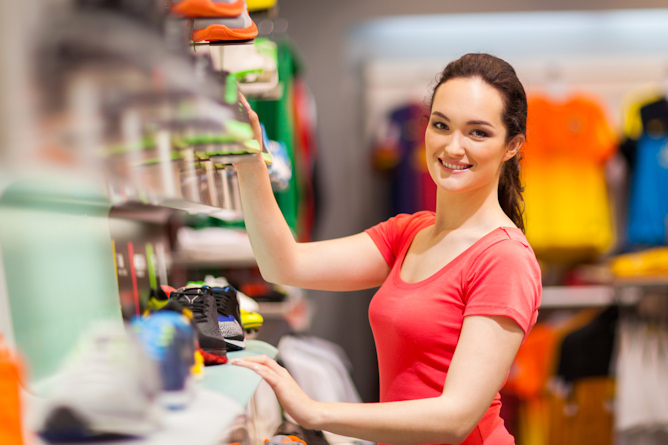 If you need to move to a new location or just expand the one you are already in, Silver Rock Funding may be able to help. We can help even if you have bad credit. These small business loans are a great way to help your shoe store grow. At Silver Rock Funding, a dedicated funding manager will work on your business to help it grow. We are interested in helping you through the process and letting you get back to doing what you do best—running your business. Get your footwear and shoe store the cash you need--- safely and securely.
Give your company the smart investment it deserves, today with Silver Rock Funding.